Instant Electric Heater AURES SLIM FLOW 7KW SH
ENHANCED PERFORMANCE
/ Single point for connection to a water supply.
FULL COMFORT
/ Flow Adjustment Switch to set the desired water temperature.
/ Frontal interface and LED feedback for easy product adjustment.
/ Axial adjustment: 4-step power to adjust the desired power consumption.
/ Easy maintenance with front access to all interior components.
/ Equipped with a great range of accessories: shower, hook or support bar.
QUALITY WITH DURATION
/ Absolute safety thanks to double heat break.
/ Top level waterproofing ensures safe showering.
EXCLUSIVE DESIGN
/ Top Italian Design "Ariston Wave".
/ According to the new line of the Ariston family.
/ Space saving thanks to compact size.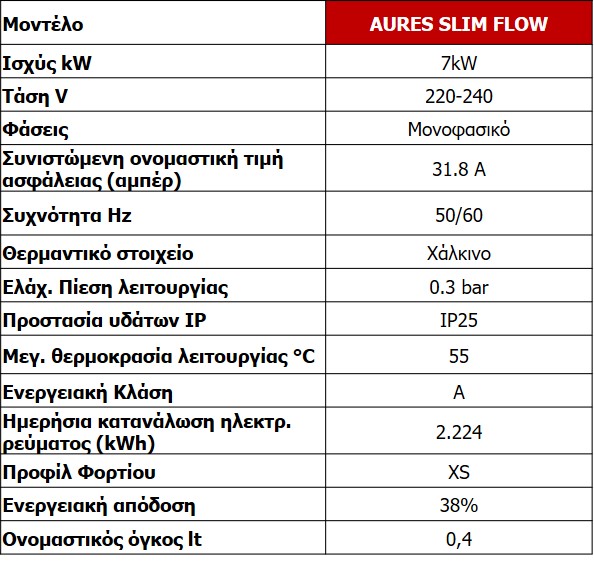 143_2219_Declar of Conformity – EIWH -AURES S-SF 143_2211_Warranty Conditions EWH_GR_2019_1
143_2216_197864-ARISTON-EnergyLabels-AURES SF 7 SH EU-3520019 2