PID Recovery System (AntiPID04-3)
1008.69€ ( 1250.78€ με ΦΠΑ)
Κατασκευαστής

:
Zealwe
In stock
Description
AntiPID04-3 (3 Inverter έως 70kW)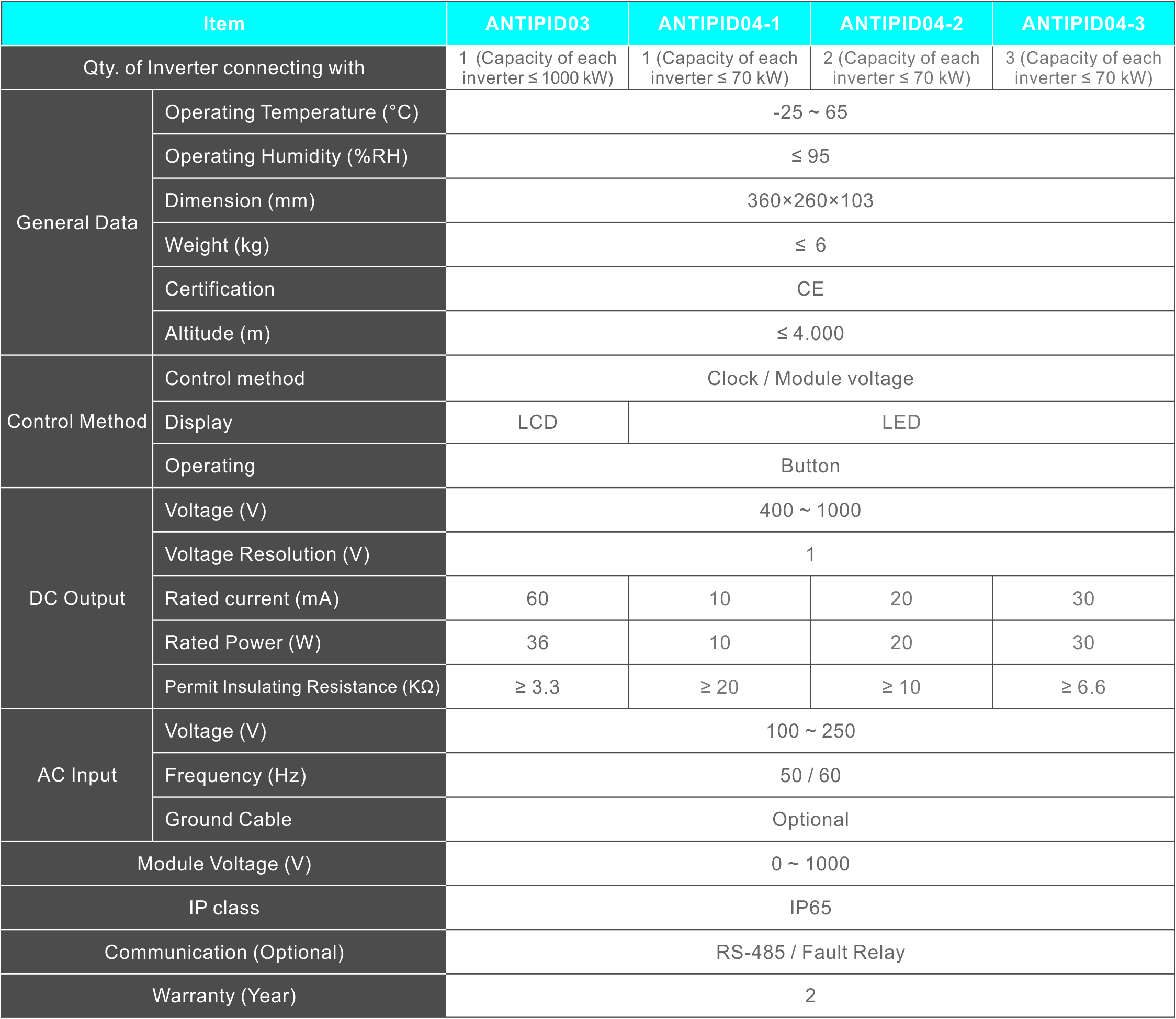 SMA Compatibility Declaration of Compliance
Certification of Safty Certification of EMC
Certificate of insurance CE(RECOVERY BOX04) CE CERTIFICATION
Shipping & Delivery
With your purchase and shipping with "ELTA Courier", you are charged with the costs & which amount to:
INTERNAL SERVICES
For shipment to land island destinations of the ELTA Courier network, the charge is set at 3,387€ up to 3 kg weight. For each additional kilo, the charge amounts to 0,80 € / kg. Prices are subject to VAT 24%.

♦ For inaccessible areas, with delivery within 1-3 working days, the price may vary .
The above price does not include deposit loss coverage. The customer can secure his product upon shipment with a charge of 0.6% on the insured value of the product. In this case, please contact us .
CASH ON DELIVERY
♦ For each shipment with cash on delivery order, regardless of destination , the cash on delivery charge is set at 0,6048 € extra shipping costs . Prices are subject to VAT 24%.

In case you would like to receive from our store or any other shipping method, please contact us us.